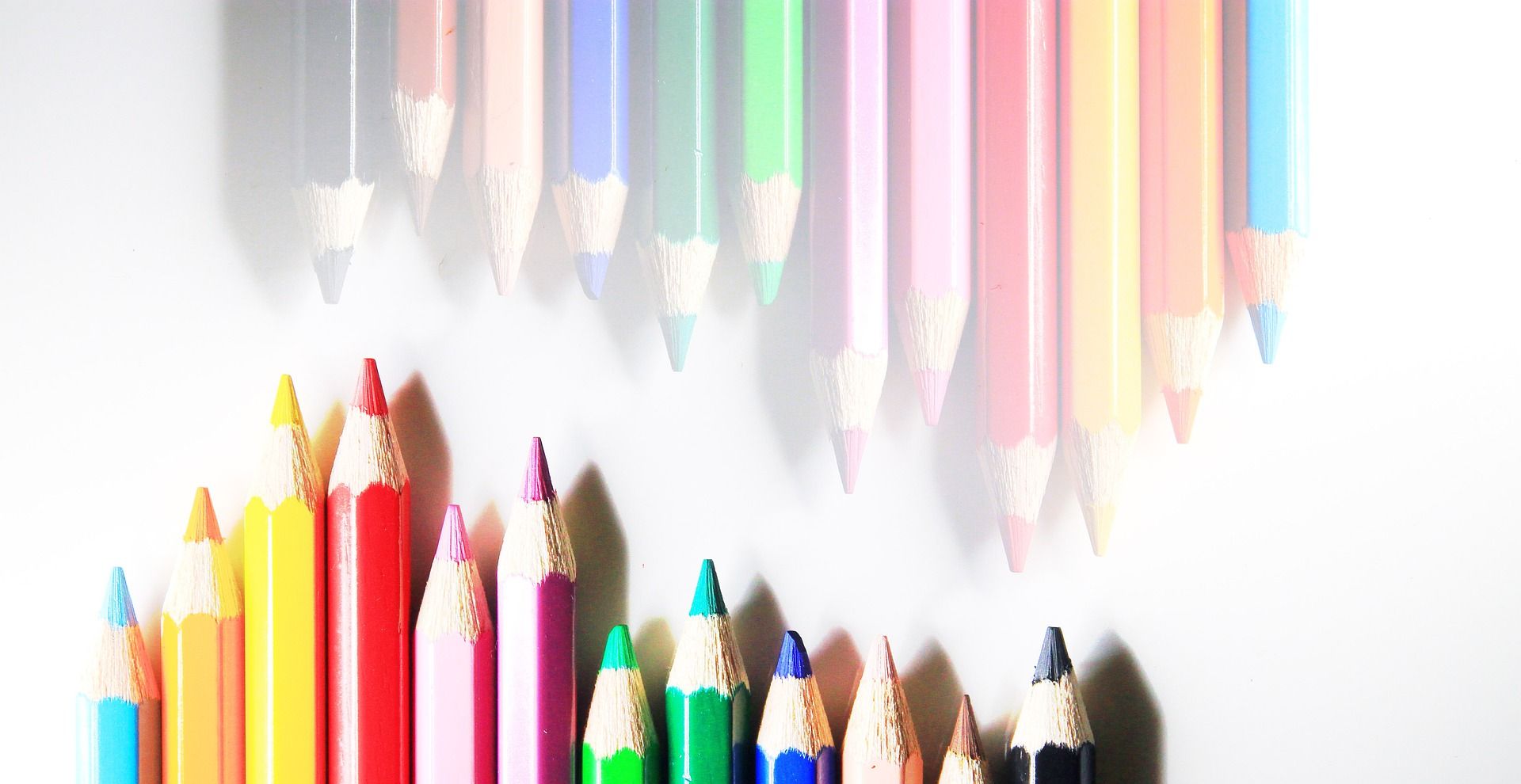 Written by: April Vargo
As I was working on writing curriculum for Maizy, Danny and Me, Play.Sing.Act, LLC's new preschool program, I started thinking back to my very first teaching job 14 years ago. 
I was just out of college, 22 years old and officially signed my first contract in June.  It was a huge relief to know I had a job and had the entire summer to prepare. 
My first job was back in my hometown in Illinois and was actually the elementary and middle school that I attended.  I had several interviews before I accepted this position, but I was really excited for the opportunity to wear several hats and grow a music program. 
I was hired as a General Music Teacher K-8.  However, my other duties included Choir Director, Musical Director, and Church Music Coordinator.  It was told to us in college to anticipate wearing many hats, and as a music teacher you probably won't be doing just one job.  That was the understatement of the century.   
My music room, honestly, probably shouldn't have even been a classroom.  It was a room (I use that word lightly) connected to the cafeteria, very narrow, and longish with white cinderblock walls.  It was interior, so no windows, in the basement, and if memory serves me correct either right next to or down the hall from the boiler room.  I was determined to make it feel homey and welcoming. 
I found out my budget for my classroom supplies, materials, choir music, musical materials and supplies was $1,000.00.  Now let's look at that number again, that was $1,000.00 total, for everything, not per individual program.  I'm an incredibly frugal person, just graduated college, and was bound and determined not to spend my money…hahah what money….on my job. 
So, I got creative, I took everything out of the closets in the classroom that was left behind.  Mind you, everything was jammed into two tiny closets.  This included instruments, textbooks, and a giant spotlight, all jammed into one another in these falling apart boxes. 
I did find some old plates, tablecloths and pictures that were music based.  I got to cutting these out, making boarders, and created really cool looking bulletin boards.  The school had a laminator and a diecast machine.  So, I made my own posters and had them laminated.  
My mom made me this huge sign that had one of my favorite music poems on it.  My mom also had a friend who was a painter, who came in and painted a mural in my classroom.  By the end of the day, it looked really cool. 
I had the best student teaching mentors on the planet, and they taught me about different resources and places where I could find teaching materials / music for a super reasonable price, Music K-8 became my safe haven.  
The teacher before me had the students watching old movies and singing out of old textbooks, (I was told this by the teacher and students), so unfortunately, I had nothing to build off of.  I grabbed the resources I did have and started writing and designing my own curriculum for each grade.  I saw two classes per grade, some two or three times a week.  By the end of the week, I would see 1,000 kids.  
I always saw myself as a professional, I was not going to let my programs be old music that no one could relate to, watching movies, or getting an A just because they had a 96.8 body temperature.  I was told I was a graded class and needed assessments and measurements, so I did.  
My students sang, played instruments, danced, learned how to read music, built instruments from scratch, wrote and performed an opera, wrote and performed their own pieces of music.  When I left three years later, after I got married, I had a parent come up to me and say, "Man we hated you when you came here because you actually made our kids work.  We purposely made your life a living hell (which by the way, they did), but now we all love you and don't want you to leave.  What can we do to keep you here?" 
My choir students performed every week at mass, traveled to the Kane County Cougars Game and sang the "National Anthem," they performed for the "Festival of Lights" at the Brookfield Zoo, and at my wedding.  Funny story about that, the church music director (at a different church, not the one I worked for) didn't want to deal with a bunch of kids, he didn't want these childish sounds and antics at his church.  I told him, they were singing, and they were going to blow him away.  At the end of the service, he came up to me and said, "holy cow I didn't know kids could sound like that, you're right, they were amazing!"     
Finally, I produced and directed three Christmas stage productions, each fully scripted, choreographed (thanks to my amazing sister), and sung.  On top of the performers there was a lighting and stage crew, and backstage crew to move props and scenery around.  
When I look back at my first job, honestly, I don't know how I did it, but I did.  It was a pretty vibrant music program when I left.  I was super proud to be able to make a program where there wasn't one before. 
It was funny, when someone asked me, "Aren't you a little nervous / overwhelmed to teach your own children? I would never have the patience for that."  I said, I used to teach 1000 kids a week and design a unique class for each grade every day for years, one is nothing!  I got this! 
If you want to share some of your fun first year teaching stories, please feel free to share in the comments below.